Have you decided to rent a villa on your next Chania visit? The city has a lot of accommodations to choose from but villas should be your choice if you want optimum privacy and luxury. But, because the myriad of choices available to you can be overwhelming, you want to keep some things in mind to ensure you make the right choice. From verifying the owners of the villa to making rental payments, there are many things that could take place before you arrive in Chania. This makes it important to have a checklist before you book a villa so you would know your requirements. Before choosing the villa to rent for your visit, make sure you think about the following:
Price Inclusions
A number of luxury villas Chania show their prices without taxes and service charges. You will be surprised to get a bill that is higher than you expected. Thus, check on whether the prices on offer already include all charges and taxes and that there are no hidden charges.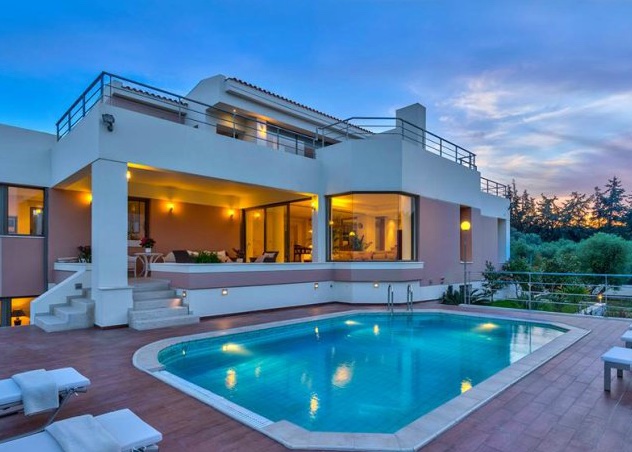 Get to Know the Location
You can do this by locating the villa on the map. This can help you ensure you will be staying in a place that has access to all the things you need. While a certain villa can be situated in a big town, it can be far away from the center. Usually, you will find this beneficial because this would mean experiencing the authentic and peaceful side of the Chania. But, if you want a villa where you can walk to a shopping center or restaurant, you might need to choose another location. Take time to get to know where the property is so you can have an idea on how to go to places when you arrive there. Depending on what you expect from your visit, make sure you check the location.
Check the Villas' Age
Ensure you ask if the photos of the villa are dated or current. Indeed, do not hesitate to ask when the villa was constructed. To be extra cautious, you might want to dig more information from those who have been there. Villa owners will always want to emphasize the best features of their property but hide possible issues guests might encounter. Renters who have lived there before can be your great source of information if you want to know both the bad and good side of the property. Try to get to know the manager so you know how they operate across the board. A lot of customer reviews will surely mention good villa owners.
Ensure Communication Won't be a Problem
You don't want to book a villa without considering how well the staff can communicate with you. Because you are visiting a Greek city, you want to ensure the villa staff can or at least some of them can speak English fluently. Even if English is not your native language, speaking in English increases your chances of being understood. You want communication to be smooth so that you can have people to turn to and speak with at all times, especially during emergencies.
Author Bio – Fabio Migliari is an expert of rental of Luxury villas in the island of Crete in Greece and on this field since many years with a lot of experience in general in the tourism industry